Ashtavinayak tour from Pune by Car
Ashtavinayak tour from Pune by Car
Traveling places is indeed one of the greatest pleasures. No matter where you're going to head towards; no matter with whom, you would always expect that your journeys are executed in the most suitable manners. Well, if you're planning to move within Maharashtra and get through mesmerizing Ashtavinayak Darshan, we are here with the most relevant cabs services to take you towards your destinations.
Ashtavinayak Tour Packages from Pune
The Ashtavinayakas or the eight divine forms of Lord Ganesha are considered to be the most sacred among the followers of Hinduism. Exploring these shrines that feature self-originated or 'swayambhu' idols of Ganesha could be absolutely pleasurable. Moreover, how you travel is also an important aspect to consider. It is quite essential to grab suitable Ashtavinayak tour package from Pune.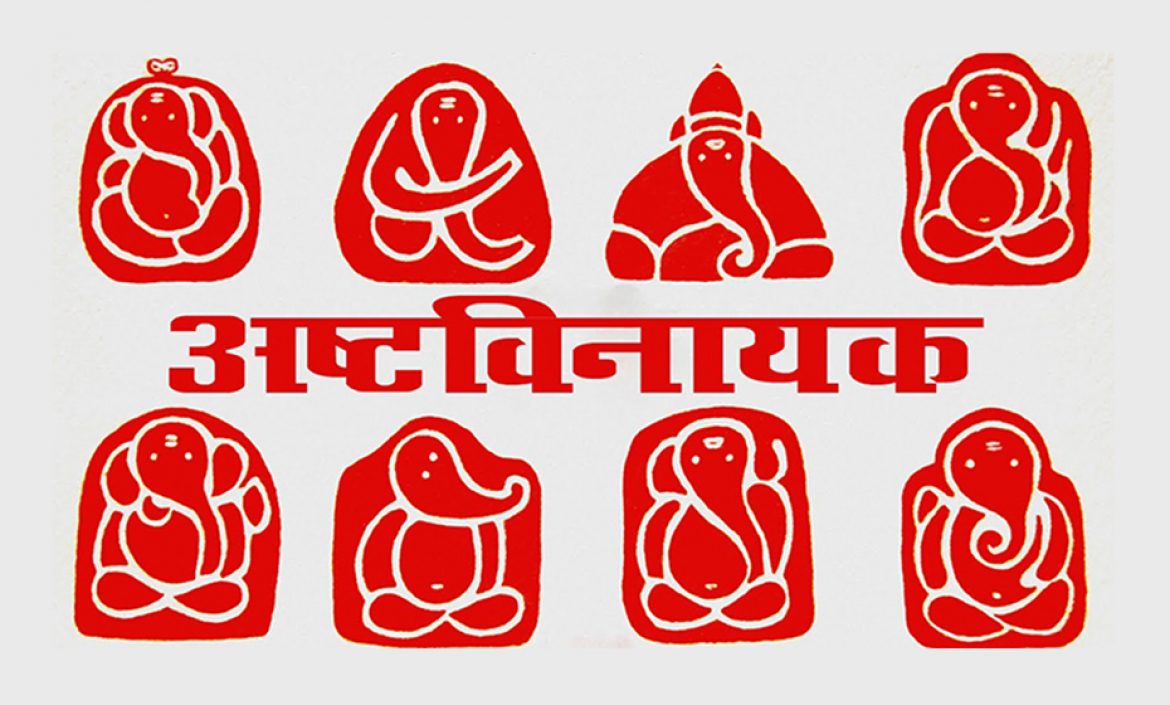 Visits during Ashtavinayak Yatra
Here are the temples that are to be visited during your Ashtavinayak Yatra:
Moreshwar Temple, Moregaon
This is the first temple visit during the Ashtavinayak Yatra. This divine temple is said to be built out of black stone and features an idol of Lord Ganesha, riding a peacock. The Mayureshwar or Moreshwar temple is situated about 55 kilometers away from Pune. Lord Ganesha is believed to have slain Sindhu, the demon at this place.
Chintamani Temple, Theur
The entrance of this Ganesha Temple is said to be facing the North. Most of the temple structure was known to be built by the Peshwas including the wooden hall. This temple is situated about 22 kilometers away from Pune, off the Pune-Solapur highway. There are many historical events from the Maratha Empire that are still flaunted within the temple ambience.
Siddhivinayak Temple, Siddhatek
This temple is situated over a simple hillock, named Siddhatek. The Ganesha idol here is known to be the only one among the eight to have its trunk turned towards right. Also, there are Riddhi and Siddhi, Ganesha's wives sitting on each of his thighs. Situated of the Pune-Solapur highway, is about 48 kilometers away from Ahmanagar district.
Girijatmaj Temple, Lenyandri
The Girijatmaj Ganpati temple is known to be situated amidst a Buddhist cave complex that has total 18 caves. The eighth cave among those is the Girijatmaj Ganesha Temple. These caves are often referred to as Ganesh-Leni. This temple is situated about 12 kilometers away from Narayangaon which is 94 kilometers away from the Pune-Nashik highway.
Ballaleshwar Temple, Pali
The inner shrine in this temple features a Ganesha idol with a Mushak (mouse) holding a modak. The Prasad offered at this temple is one of the most important aspects about it. Here, instead of modak, Besan laddoo is offered by devotees.
Vighneshwar Temple, Ozar
Here, Lord Ganesha is called Shri Vighneshwar Vinayak. The temple possesses a 20 feet long main hall and an inner hall that is 10 feet long. Situated in Ozar, off the Pune-Nashik Highway, the temple has a lot of tales portrayed within its ambiences and among the locals. This one is going to be a great experience during your Ashtavinayak Darshan.
Varadvinayak Temple, Mahad
The amazing temple structure and tales make it popular. There are four elephant idols on all four sides of the temple. This temple is situated near Khopoli, three kilometers away from the Mumbai-Pune Highway. This one is known to be the closest visit to Mumbai.
Mahaganpati Temple, Ranjangaon
The Mahaganpati is said to celebrate all the eight instances of the different forms of Lord Ganesha. It has a larger Ganesha idols than the other temples and very popular among people. This temple is situated about 50 kilometers away from Pune.
Reach out for most convincing Ashtavinayank Yatra Packages
Ashtavinayak Darshan from Pune by Car
While the Ashtavinayk Darshan could get you one of the best opportunities to embrace the eternal bliss, seeking reliable ways to travel becomes quite crucial. With Sainath Cab, get the most reliable cab services to explore considerable destinations and spend time comfortably. Having conveyance that could actually feel and serve like your own is bliss in itself. It not only enhances the comfort involved but also lets you make the most out of traveling.
Since you may be seeking the most reliable cab services and travel packages, we bring to you specially designed packages for considerable trips. Along with being appropriate, the services we offer are also affordable. From the absolute beginning to the final destination, we make sure that your satisfaction is taken care of. As you come up with your decision for Ashtavinayak yatra, looking into the most reliable packages with us could be a great decision.
Our cab services will get you everything well in place and destinations reached on time. Apart from Ashtavinayak tour package from Pune, you may avail appropriate taxi services for traveling around various other places within and around Mumbai and Pune. Getting cab services from us will let you accomplish trips perfectly.
Flexible Tour Packages! Affordable Rates!
Pricing Plans
OUR HAPPY CLIENTS
Mrunmai Pawar
We booked cab for Ashtavinayak Darsham from Pune. We got nice experience, driver was so friendly and helpful, well maintained and clean car,  We highly recommend to this cab service
Nitin Gaikwad
We booked cab from Sainath Cab Service for Ashtavinayak Sarajane from Pune. It was a nice experience ever. Thanks Sainath Cab team for being our trip memoribal
Vikas Thorat
We booked cab for Ashtavinayak Darshan. Very nice experience and extremely responsive rates we highly recommended to use Sainath cab. Thank you very much for beings our trip memorable
Make out excellent pilgrimage tours with us. Seek blessings now!